Danish Development Research Network (DDRN) was formed in January 2007 as a merger of three existing thematic networks: The Research Network for Governance, Economic Policy and Public Administration (GEPPA), the Network for Agricultural Research for Development (NETARD) and the Research Network for Environment and Development (ReNED). The purpose of the merger was to enhance cross-sectoral North-South collaboration and coordination of research for development.
The new network targeted a more efficient and easy entry to the Danish resource base for Danish International Development Assistance (DANIDA), Ministry of Foreign Affairs, and other stakeholders within research for development. A secretariat of four staff members and students assistants was set up, and a wide range of activities was launched: Workshops and conferences in Denmark and in the South, newsletters, reports, and a searchable membership database. The network had more than 2,000 members, the majority based in South countries. However, by December 2011 the financial support from DANIDA ended.
During the following years, DDRN maintained a minimum level of activities, working in co-operation with the Association of Development Researchers in Denmark (FAU). Only in 2016, DDRN made a successful application to the Ministry of Higher Education and Science for a research communication project to highlight research of South researchers hosted at Danish universities as part of their training. On this basis, DDRN was relaunched in 2017 as an on-line media for research communication. Supported by a network of Global South science journalists, DDRN now publishes 4-5 new articles every month and issues a monthly newsletter to members and subscribers. DDRN is participating in the annual Danish Science Festival in April. Every semester, the DDRN office hosts 3-4 university interns and one company intern, all of whom contribute content, design and inputs for the strategic development of ddrn.dk.
DDRN communicates new research by any scientific discipline addressing Sustainable Development Goals (SDGs). DDRN presents insights created by Southern researchers in Denmark and by their Danish host institutions. DDRN advocates free research and Southern voices in research policy making.
DDRN science journalism is independent of economic and political interests. Fairness is practised in representing views of involved parties. The basis for critique is explicit, sources are scrutinized, and errors are corrected when detected.
DDRN is registered with the Danish Press Council.
DDRN strives to deliver high quality science journalism without pre-judgement and focusing on impact towards SDGs. DDRN will widen the dialogue with the membership through new media formats, as resources become available.
There is a wide gap between North and South in research as a resource for development. According to the UNESCO Science Report 2015, low income countries had 121 researchers per 1 mill. inhabitants, as opposed to high income countries with 3,814 researchers per 1 mill. inhabitants in 2013. During the same year, 1,363,074 scientific articles were published by researchers in OECD member states, as compared to only 3,909 articles by researchers in low income countries.
Global challenges call for joint research to retrieve and combine data across North-South divides. The mutual interests between South and North researchers in exploring global solutions set agendas for research beyond conventional development studies.
The emphasis in Denmark on innovation holds a potential for a broad engagement with South countries towards the 17 Sustainable Development Goals (SDGs). Research by South researchers working in Denmark provides knowledge resources for South-North public and private partnerships.
Danish Development Research Network (DDRN) is a non-governmental organization comprising individual and institutional members based in any country. Membership is open to researchers, students, aid practitioners, consultants, private and public entities and others who are involved in the generation, communication and application of knowledge to support sustainable development in the Global South countries.
DDRN – Your gateway to knowledge and networking for sustainable development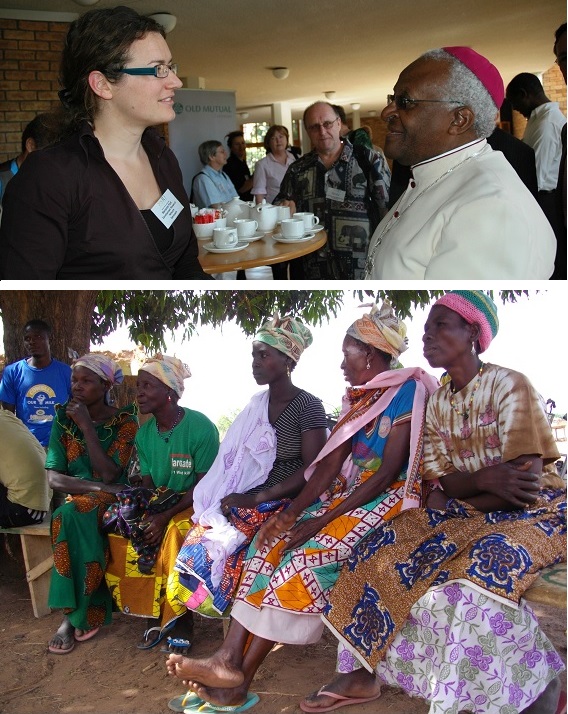 SOCIOLOGIST, MEMBER OF THE BOARD OF THE DANISH SCIENCE JOURNALISTS' ASSOCIATION. EDITOR IN CHIEF & TREASURER
DDRN RESEARCH NEWS EDITOR. EXPERIENCED JOURNALIST AND FOREIGN CORRESPONDENT
Krishnanunni
Mavinkal Ravindran
MASTER OF SUSTAINABLE TROPICAL FORESTRY, UNIVERSITY OF COPENHAGEN, DDRN EDITOR
MASTER OF INTERNATIONAL STUDIES, FACULTY OF ARTS, AARHUS UNIVERSITY, DDRN EDITOR
DEVELOPMENT PROFESSIONAL. DDRN EDITOR
MASTER STUDENT IN INTERNATIONAL STUDIES, FACULTY OF ARTS, AARHUS UNIVERSITY, DDRN UNIVERSITY INTERN
MSC STUDENT IN BUSINESS, LANGUAGE AND CULTURE - BUSINESS AND DEVELOPMENT STUDIES, COPENHAGEN BUSINESS SCHOOL, DDRN UNIVERSITY INTERN
MSC STUDENT IN DEVELOPMENT AND INTERNATIONAL RELATIONS, AALBORG UNIVERSITY, DDRN UNIVERSITY INTERN
M.A. STUDENT IN HUMANITARIAN ACTION (NOHA PROGRAMME), UPPSALA UNIVERSITY, SWEDEN, UNIVERSITY INTERN
MSC STUDENT, DEVELOPMENT STUDIES, LUND UNIVERSITY, SWEDEN, DDRN EDITOR
DDRN WEB DEVELOPER, BPA IN WEB DEVELOPMENT, AP DEGREE IN MULTIMEDIA DESIGN
MSC STUDENT, DEVELOPMENT STUDIES, LUND UNIVERSITY, SWEDEN, DDRN EDITORc
Johannes
Dragsbæk Schmidt
ASSOCIATE PROFESSOR, DEPARTMENT OF POLITICAL SCIENCE, AALBORG UNIVERSITY. CHAIRMAN
PROFESSOR, SDU LIFE CYCLE ENGINEERING, DEPT. OF CHEMICAL ENGINEERING, BIOTECHNOLOGY AND ENVIRONMENTAL TECHNOLOGY, UNIVERSITY OF SOUTHERN DENMARK
ASSOCIATE PROFESSOR, DEPARTMENT OF MATHEMATICS AND COMPUTER SCIENCE (IMADA), UNIVERSITY OF SOUTHERN DENMARK
FUNDING ADVISOR, INNOVATION, AALBORG UNIVERSITY
ASSOCIATE PROFESSOR, DEPARTMENT OF MANAGEMENT, SOCIETY AND COMMUNICATION, COPENHAGEN BUSINESS SCHOOL
PHD STUDENT, DEPARTMENT OF MANAGEMENT, SCHOOL OF BUSINESS AND SOCIAL SCIENCES, AARHUS UNIVERSITY
SOCIOLOGIST, MEMBER OF THE BOARD OF THE DANISH SCIENCE JOURNALISTS' ASSOCIATION. EDITOR IN CHIEF & TREASURER
PROGRAMME MANAGER, EDUCATION, OXFAM IBIS. ALTERNATE
DIRECTOR, INTERNATIONAL CENTRE, DANISH TECHNOLOGICAL INSTITUTE